Grias Eich and welcome to Tissuedesign
Individual promotional gifts in an exceptional setting for your company. The Tissuedesign company is the only manufacturer in the world to produce individualized toilet paper using the high-quality hot stamping process at its Grafenau, Lower Bavaria location. The rolls, which are individually manufactured for you according to your wishes and ideas, are now successfully used as promotional gifts in the bathroom and sanitary sector - see references. What would fit better into a new bathroom designed and installed by your company than an individually made promotional gift. You can also use it to give your exhibition area a special touch. Complete your bathrooms with the matching colored rolls. Our color spectrum is broad. We offer and grant you a very personal collaboration and are always available for you. We will support you in choosing your print and will provide you with advice and assistance on all matters. We guarantee you high quality with a very attractive appearance and individual production. You are welcome to clarify details and design options in a personal conversation with us. We are looking forward to your contact.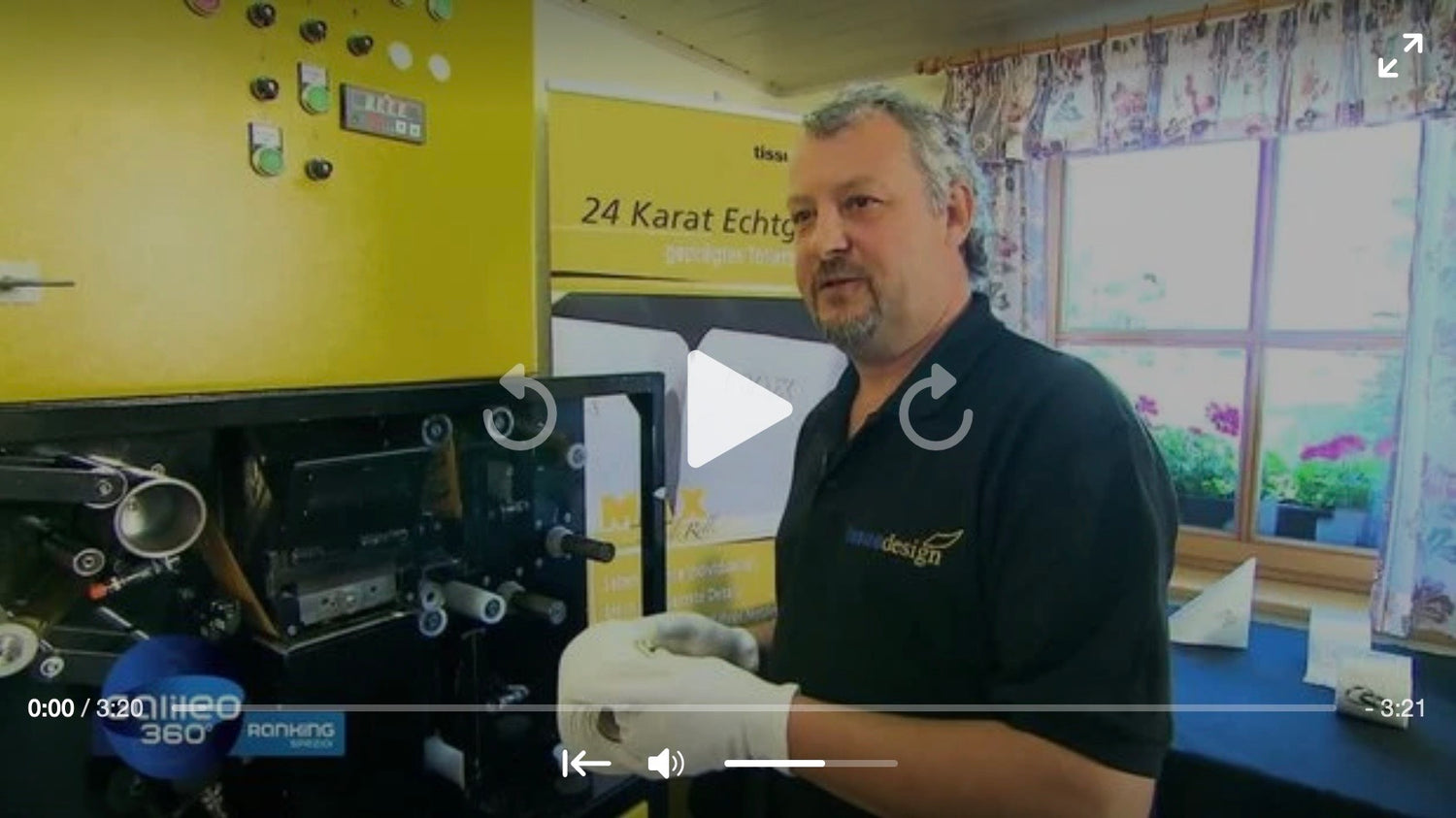 TV report ProSieben
Fritz refines toilet paper and has lots of orders. Here toilet paper is individually decorated with gold. This job is unique in the world.
To the post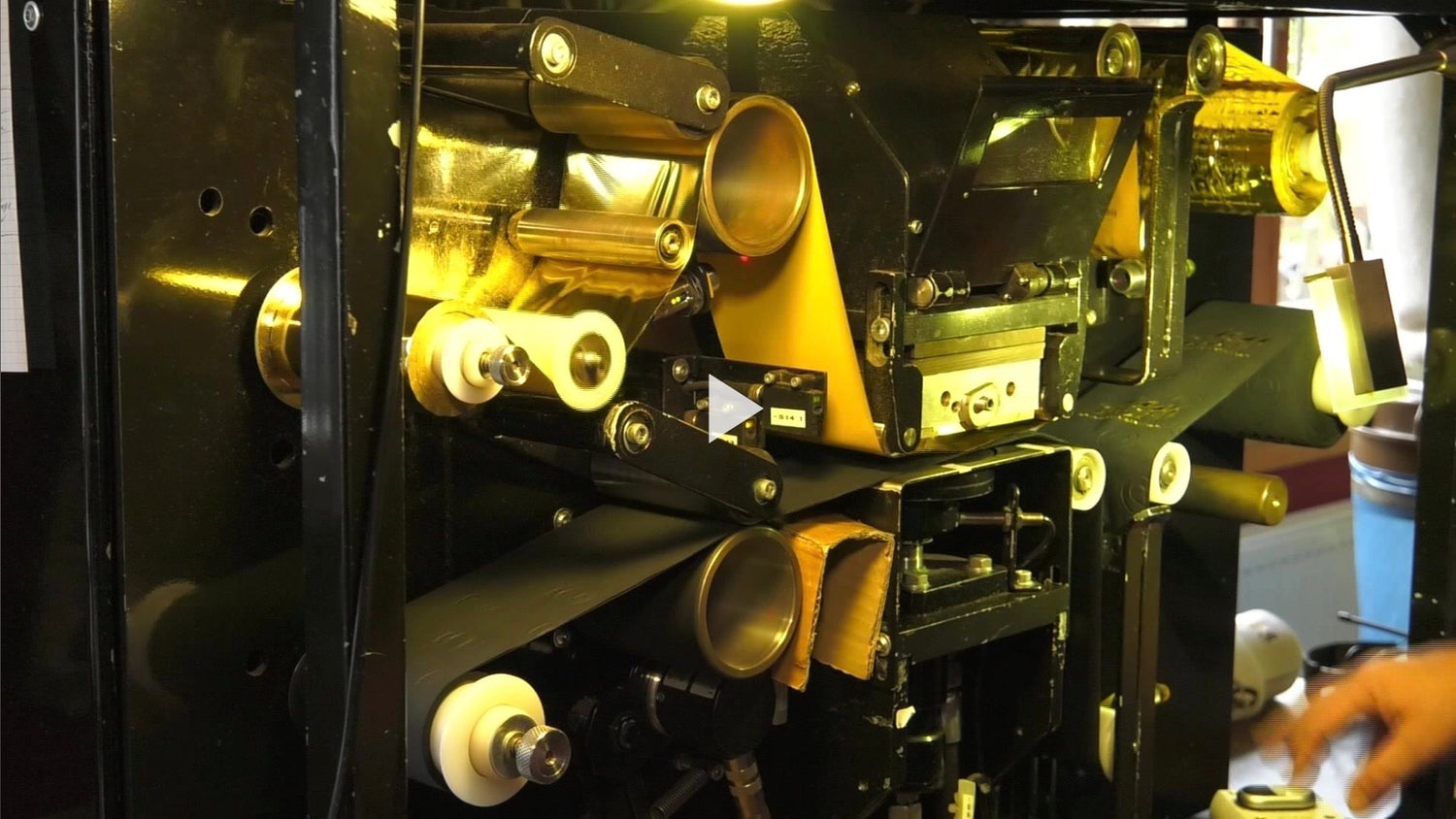 TV report Lower Bavaria TV
It's like "rags to riches" - a business model straight out of a fairy tale: toilet paper with gold embossing!!! Yes, you heard that right, gold embossed toilet paper. Isn't there? But! …
To the post